Click on the You Tube icon to go to my You Tube Channel.
It contains many video clips of past and recent gigs with the Cramer Bros Band, Legends In Concert, Acoustic Kitty Project any many other acts I work with.
Other Audio updates coming soon...... Please check back !!!!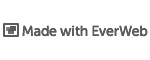 Cramer Bros Band CD Teaser
"if It Weren't For Country Music"